Latest book news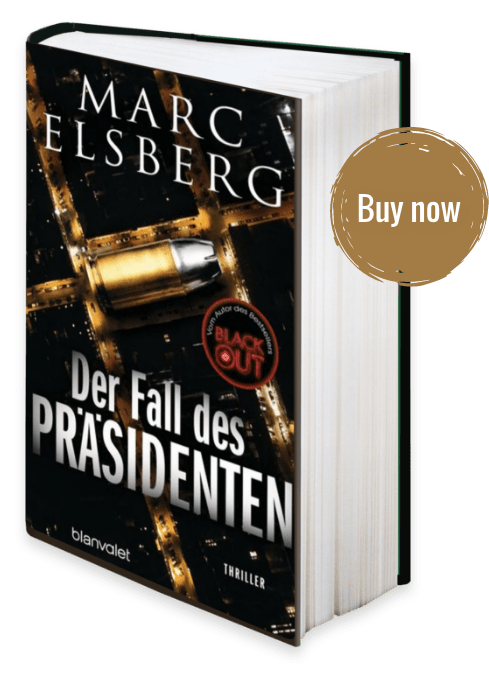 The President's Fall
Having landed in Athens, former POTUS is instantly arrested by a police unit on behalf of the International Criminal Court. Shortly thereafter, a clandestinely recorded cell phone video of the incident appears on social media, resulting in diplomatic flurry and fierce threats from the White House. A young representative of the Criminal Court, and several of her allies, are faced with overpowering opponents – as is their most important witness, who is already in the crosshairs of US intelligence services...
»Marc Elsberg is an expert on nightmarish science and technology thrillers.«
»Elsberg masters the DNA of the science thriller.«
Ruhr Nachrichten about
Helix
»Thought-provoking as the world of Zero feels all too familiar.«
»A book of oppressive topicality.«
Welt am Sonntag about
Blackout
Keep up with news!
Subscribe to our "Book explorer" service to receive information about new books, reading samples, and sweepstakes.