"BLACKOUT is a disturbingly realistic thriller about our society's vulnerability, our dependence on the power industry and the strength of the collective. Millions of readers have devoured Marc Elsberg's fascinating novel. We are glad to be producing, along with Joyn and Sat.1, a fantastic mini-series based on the novel."
Quirin Berg, producer and CEO W&B Television
W&B Television, Joyn, and Sat.1 are producing BLACKOUT as a six-episode thriller series with an all-star cast: Moritz Bleibtreu, Heiner Lauterbach, Jessica Schwarz, Marie Leuenberger, Herbert Knaup, Philipp Hochmair and many more. It was aired on German free TV in January 2023.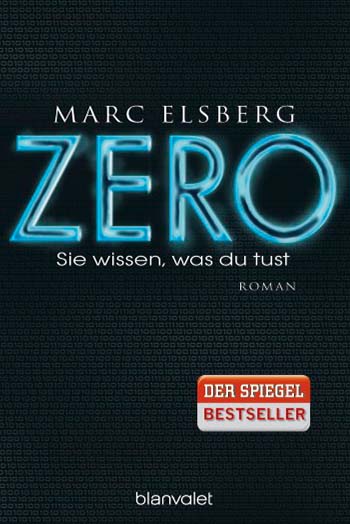 "The threatening scenario Marc Elsberg described more than six years ago nowadays feels neither unthinkable nor far-fetched, on the contrary: We have to prevent reality eventually overshadowing fiction. Jochen Alexander Freydank has accomplished an uncompromising vision of our near-future across all departments that will shake us up. I'm very much looking forward to seeing the finished production – and the audience should too!"
actress Heike Makatsch
The film adaptation of Marc Elsberg's bestselling thriller ZERO, featuring Heike Makatsch, Axel Stein, Sabin Tambrea, and Luise Emilie Tschersich, with Matthias Weidenhöfer, Pit Bukowski, Meriel Hinsching and many more in supporting roles, was aired on the German Free TV Channel ARD in 2021.