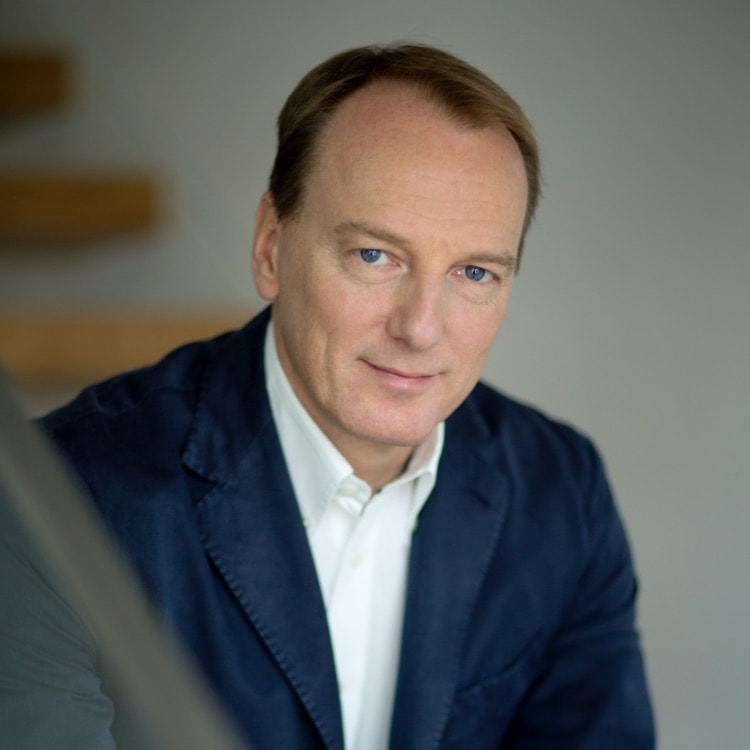 Marc Elsberg is an expert for haunting science and technology thrillers.
Marc Elsberg was born in Vienna in 1967. He is a former strategy consultant and creative director in advertising, both in Vienna and Hamburg, as well as columnist for the Austrian daily Der Standard. He currently lives and works in Vienna. With his internationally bestselling novels BLACKOUT, ZERO, and HELIX, he conquered the throne of science thriller writing. GREED is a nail-biting thriller as well as an indictment of incessant global trade competition. THE PRESIDENT'S FALL is an unputdownable political thriller. And °C – Celsius an original climate thriller. Marc Elsberg has also made his mark as a panel discussion partner for political and economic players.
Meet the author
Would you please tell us a little about yourself – what are your favourite pastimes, how do you live, how would you live in a perfect dream world, what makes you angry, which talent would you like to have …?
Writing has been my hobby for many years and has become my profession – I still consider it a pastime. Recklessness, thoughtlessness, and egoism make me angry.
How did it come about that you started writing?
First, there was advertising: I started my professional career as a graphic designer and creative director, though as such you are not supposed to have own ideas; you only ever pretty up other people's writing. Therefore I moved on to writing myself, since writing about your own ideas is a truly exciting occupation.
As for my books: I had wanted to read a particular book that I could not find; so I decided to write it myself.
Where do you get your ideas from?
I keep my ears and eyes open. I am an inquisitive person, a news, information and knowledge junkie. I love to converse with people from various backgrounds. I find there, ideas grow on trees.
What kinds of books do you read?
Just about anything – thrillers as well as non-fiction books on various domains.
What is your biggest temptation?
That I won't tell you.
How do you unwind best?
Through reading, movies, theatre and physical exercise.
Five things we don't know about you:
Ask the NSA.
Keep up with news!
Subscribe to our "Book explorer" service to receive information about new books, reading samples, and sweepstakes.